Jumho Electric attended NIDays08(Shanghai)
NEWS RELEASE –November 18,2008–Ninth fair ELEXCON2007 Electronics Show is on October 2007, 12 -17 in Shenzhen Convention and Exhibition Center . United States , Germany , Japan , the United Kingdom , South Korea , France , Singapore and Hong Kong , China , China Taiwan, and many of the world's leading manufacturer and the local enterprises participated in this exhibition. As an alliance member of NI, Jumho Electric demonstrated earphone electro-acoustic test system and ICT/FCT/PCB strain gauge test system. Factory automation test will be the development emphasis of future, we will develop more automation test systems in this direction.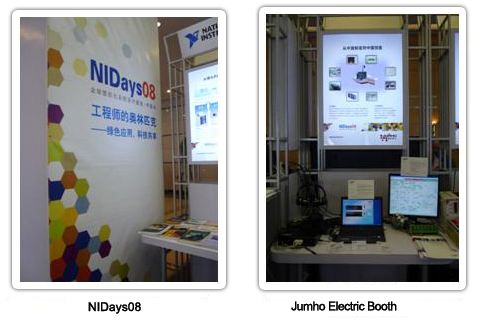 As one of 12 NI partners, Jumho Electric demonstrated the Multi-function Audio Analyzer USB-9001, software AudioExpress, and Valve Remote Control System including our new module VCM08(Valve Control Model, VCM08) which applied to the use of marine automation. With the concept of "From Made in China to Created in China", Jumho brought lots of surprise for NIDays.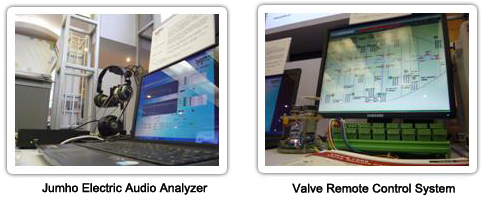 During the demonstration, many professional visitors who came from different regions and every walk of life such as automated testing, marine, college, research institute, media and so on, had a heated discussion with our engineers, and we both exchanged thoughts and experiences in order to gain further cooperation opportunities.